China CQC KSD301 Bimetal Thermostat 5A 250V Kettle Thermo Switch Electrical Appliance
Snap-Action Temperature Control
The TM22(KSD301) series of 1/2'' Bimetal temperature controls base on proven reliability in a compact,versatile,cost-effective design.The snap action of the bimetal disc provides high-speed contact separations resulting in excellent life cycle characteristics at electrical loads up to 15amps at 120VAC and 10 amps at 250VAC(100.000 cycles) and 16 amps at 250VAC(30.000 cycles).
A variety of terminal and mounting configurations are available for maximum design flexibility.the quality,reliability,affordability,versatility and word-wide agency approvals of the TM22(KSD301) series make it the thermostat of choice for a wide variety to temperature control applications.
Switch Actions
The TM22(KSD301) is available in single throw(SPST) switch actions:
Automatic Reset-Can be built to either open or close its contacts on temperature rise.
Manual Reset-Available with contacts that open on temperature rise.the contacts can be reset by depressing the button after the control has cooled down.
Action Temperature Range
Bakelite Body:-20ºC---120ºC Ceramic Body:-20ºC---260ºC
Typical Applications
The TM22(KSD301) is applied to a wide variety of application as either a regulating control or a safety limit,examples of applications include:
| | |
| --- | --- |
| Coffeemakers | Water heaters |
| Sandwich toasters | Furnaces |
| Dishwashers | Boilers |
| Dryers | Electric heaters |
| Washing Machines | Office equipment |
| Refrigerators | Automotive seat heaters |
| Microwave ovens | Water dispenser |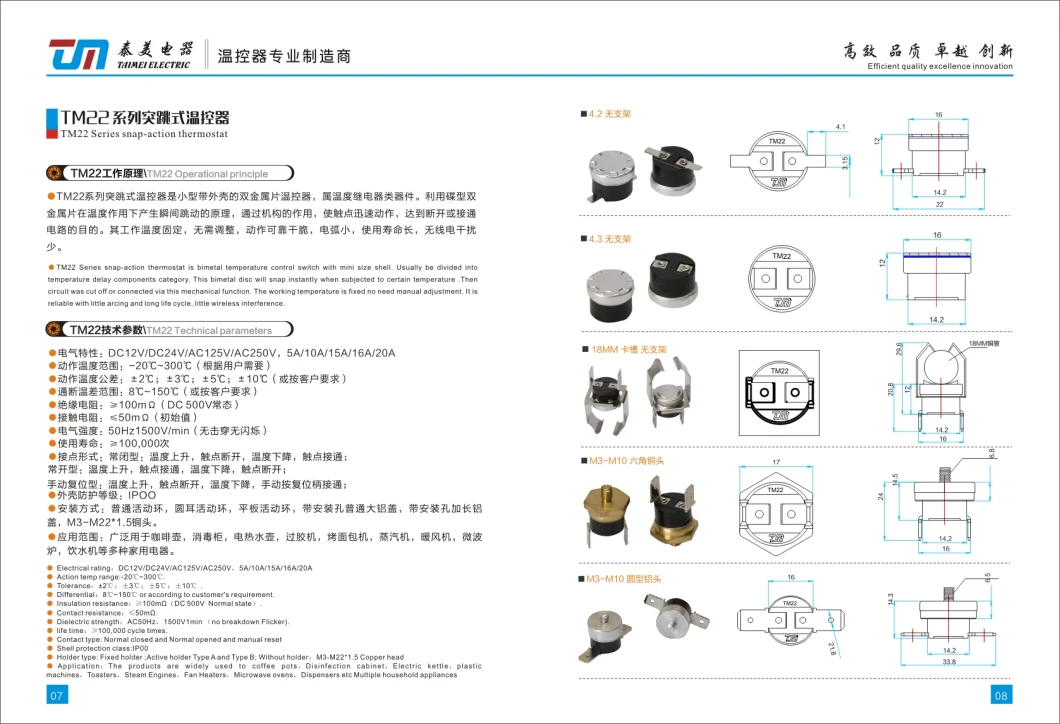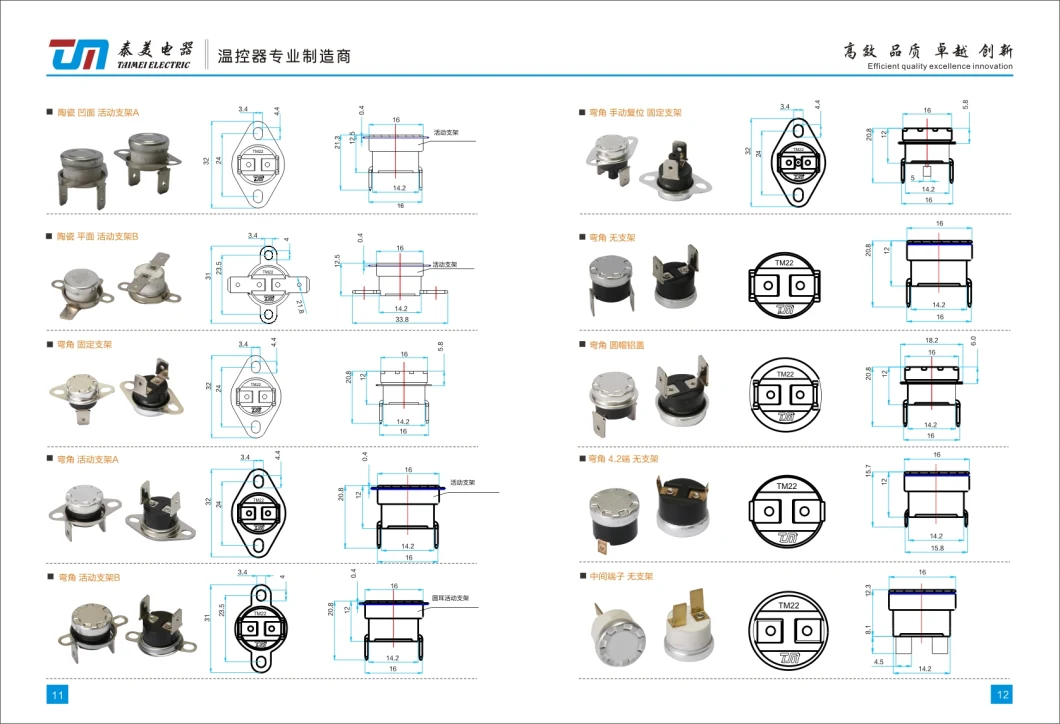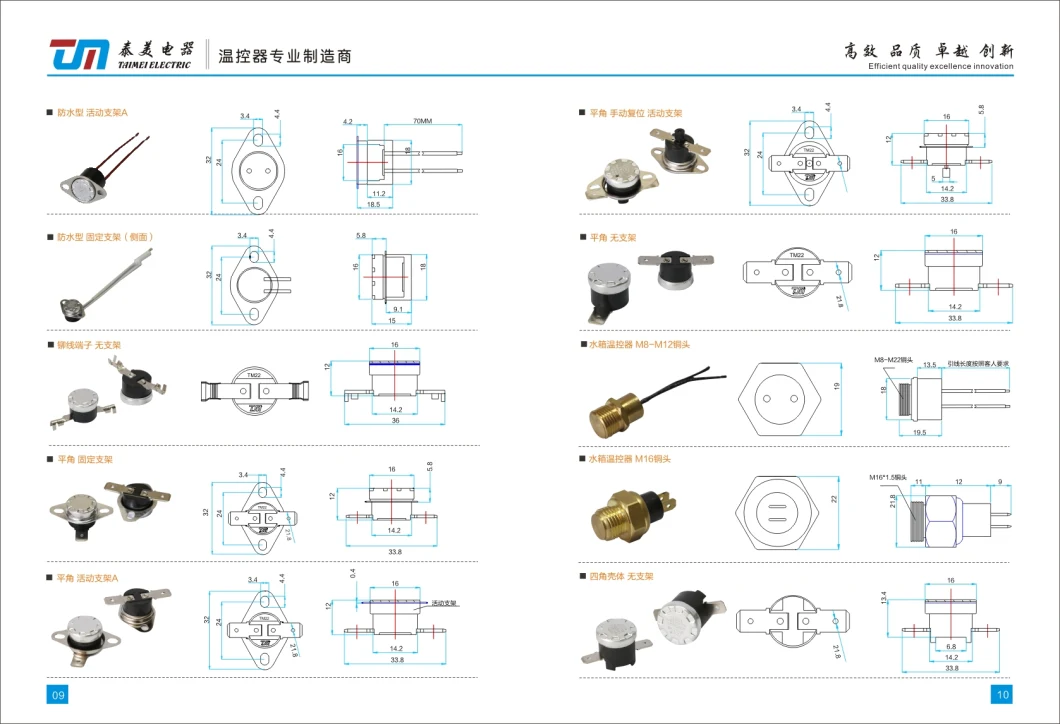 Supervalu service:
1. We have rich experience of OEM&ODM, factory can manufacture according to your request.
2. custom-made label is accept.
3. Warranty: 12 months from shipping date
4. Free samples is accept.

FAQs

1. Why I choose you?
A: 11 year's manufacture experience and automation production line,all quality certification passed

2. What are your main products?
A: KSD301;KSD302;BW/KSD9700;BH;TB02;17AM;17AMC;fuse;ect.

3. Warranty:
A: 12 months

4. How do you ensure good product quality?(quality control)
A: All products are thoroughly tested in-house with our vast array of calibration and special testing equipment (like Fluke PPC4 (Pneumatic Pressure controller/Calibrators)). Our testing process is conducted in accordance with a strict quality control system.

6. How fast can you deliver goods (Delivery time)?
A: Standard products are in stock. 3-10days short delivery time.

7.What's your MOQ?
A: free samples is accept.500PCS for mass order

8. What express ways can you offer, can we use our own courier?
A: DHL,FedEx;UPS;TNT.Customer account is accept.
Thanks for your visiting!!!!!