Temperature Electrical Toasting Bread Oven From China Manufacturer Ce & ISO9001 (ZMZ-32D)



Name
Power supply
model
External size(mm)
Weight(KG)
Voltage(V)
Power(KW)
32
trays
rotary
rack oven
width
depth
height
Electric
ZMZ-32D
2190
1965
2450
2200
380
48.2
Diesel
ZMZ-32C
2190
1965
2450
2200
380
3.2
Gas
ZMZ-32M
2190
1965
2450
2200
380
3.2
Model
No.decks
Tray size(mm)
Rack rotation diameter(mm)
ZMZ-16D
16
400*600
460*720
460*760
930
ZMZ-16C
16
400*600
460*720
460*760
930
ZMZ-16M
16
400*600
460*720
460*760
930
ZMZ-32D
16
400*600
460*720
460*760
600*800
800*800
1200
ZMZ-32C
16
400*600
460*720
460*760
600*800
800*800
1200
ZMZ-32M
16
400*600
460*720
460*760
600*800
800*800
1200
ZMZ-64LD
16*2
400*600
600*800
-
ZMZ-64LC
16*2
400*600
600*800
-
ZMZ-64LM
16*2
400*600
600*800
-
ZMZ-64D
16*2
400*600
600*800
1130
ZMZ-64C
16*2
400*600
600*800
1130
ZMZ-64M
16*2
400*600
600*800
1130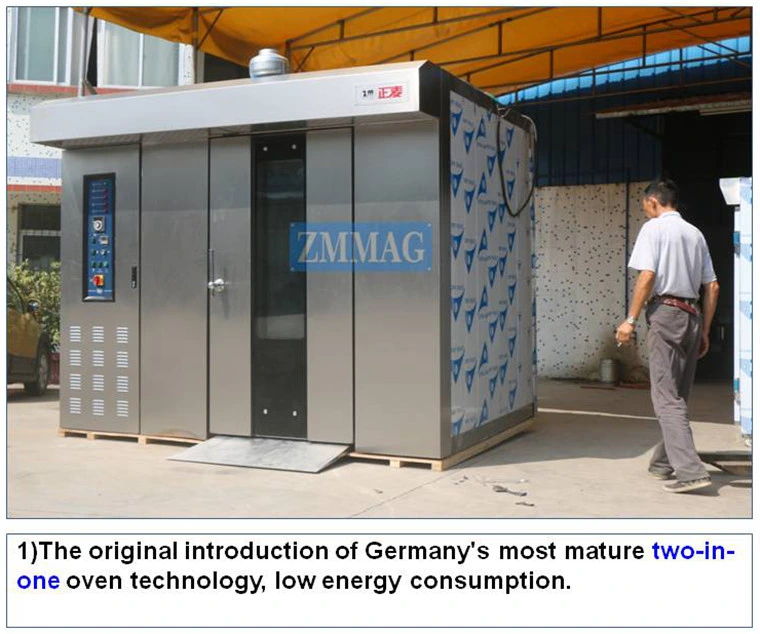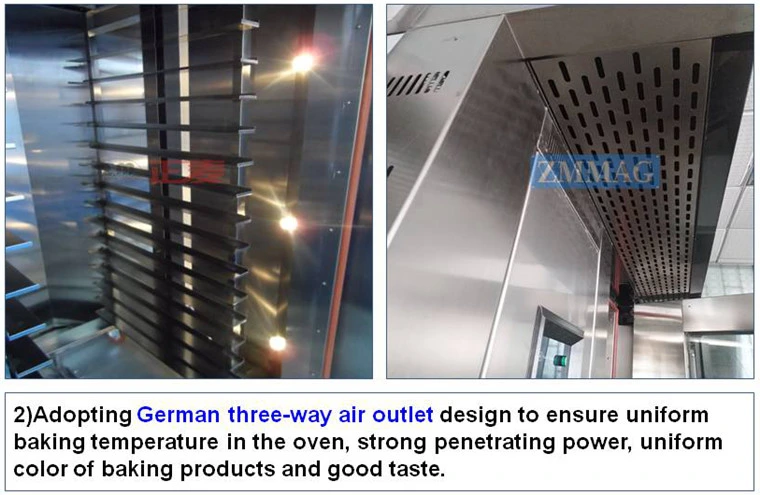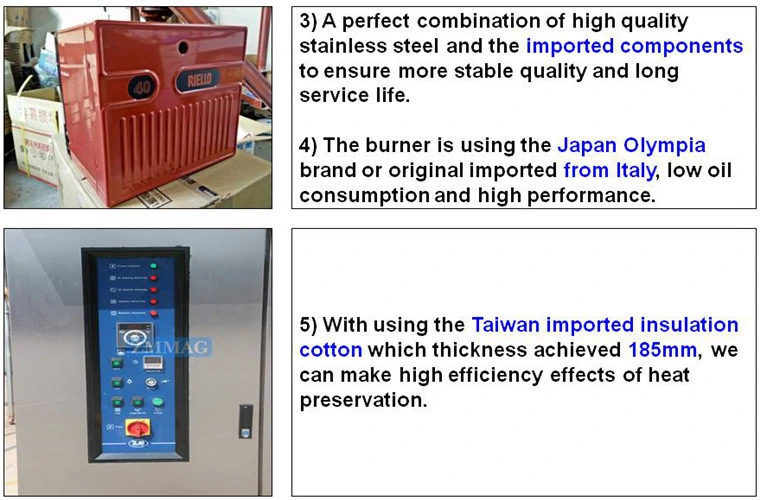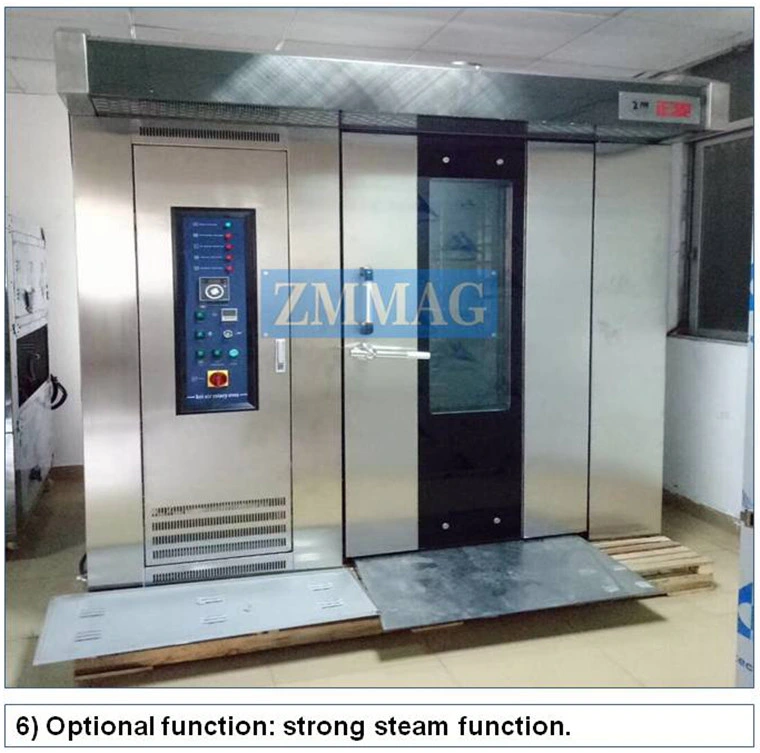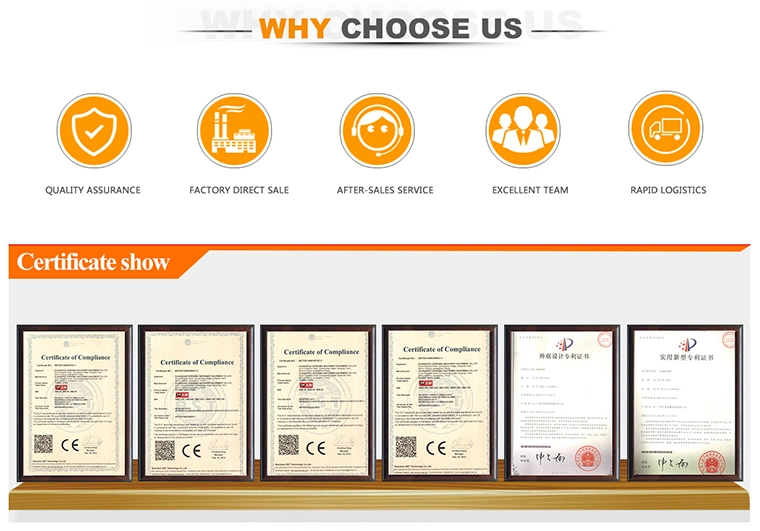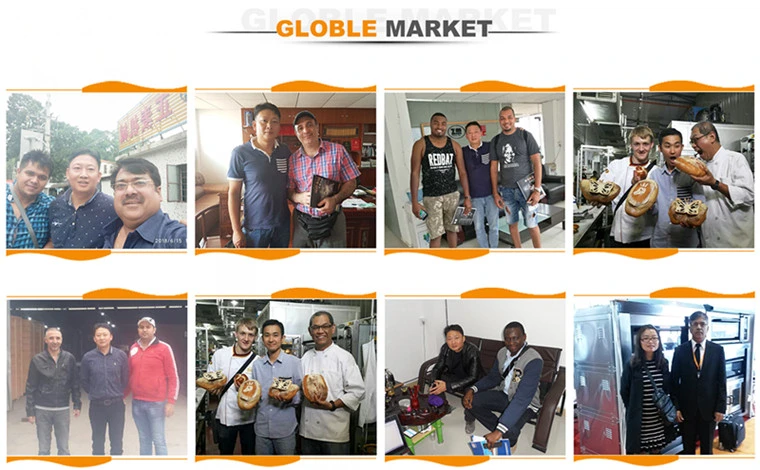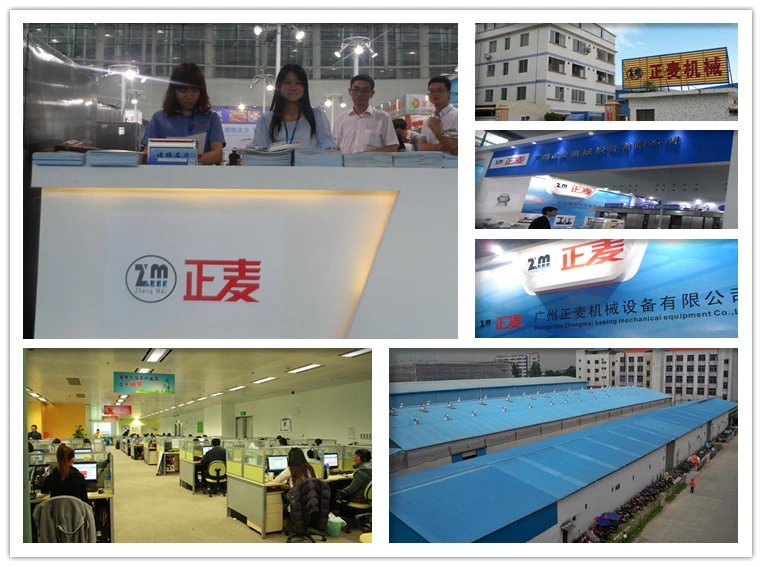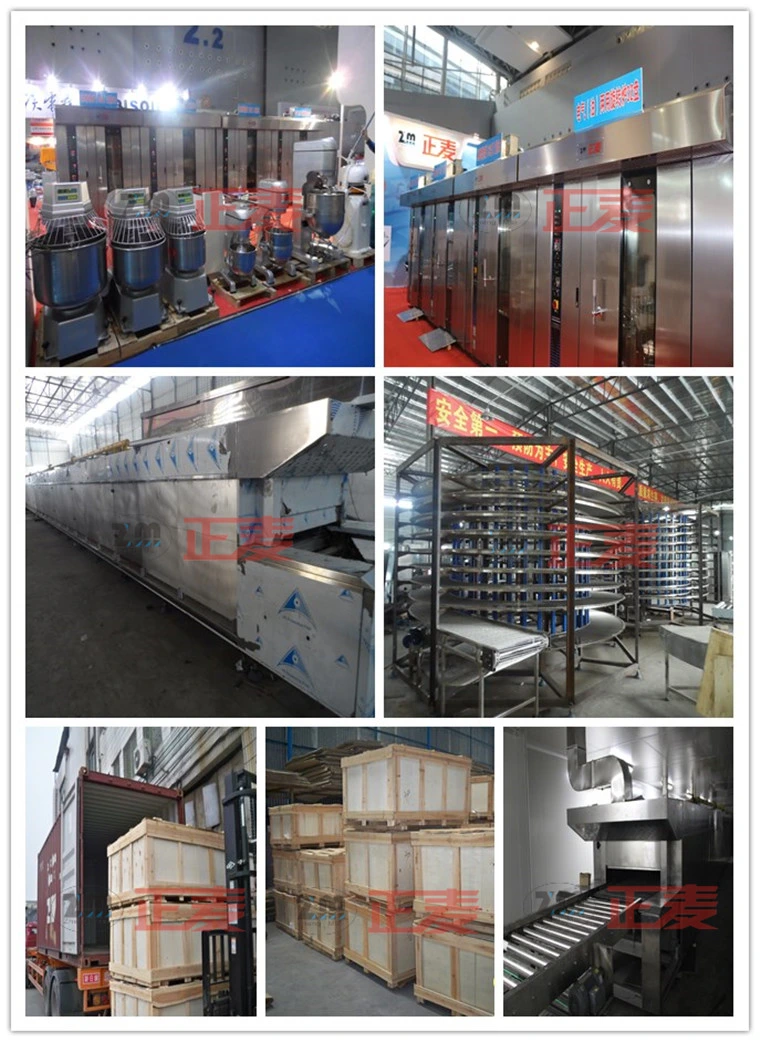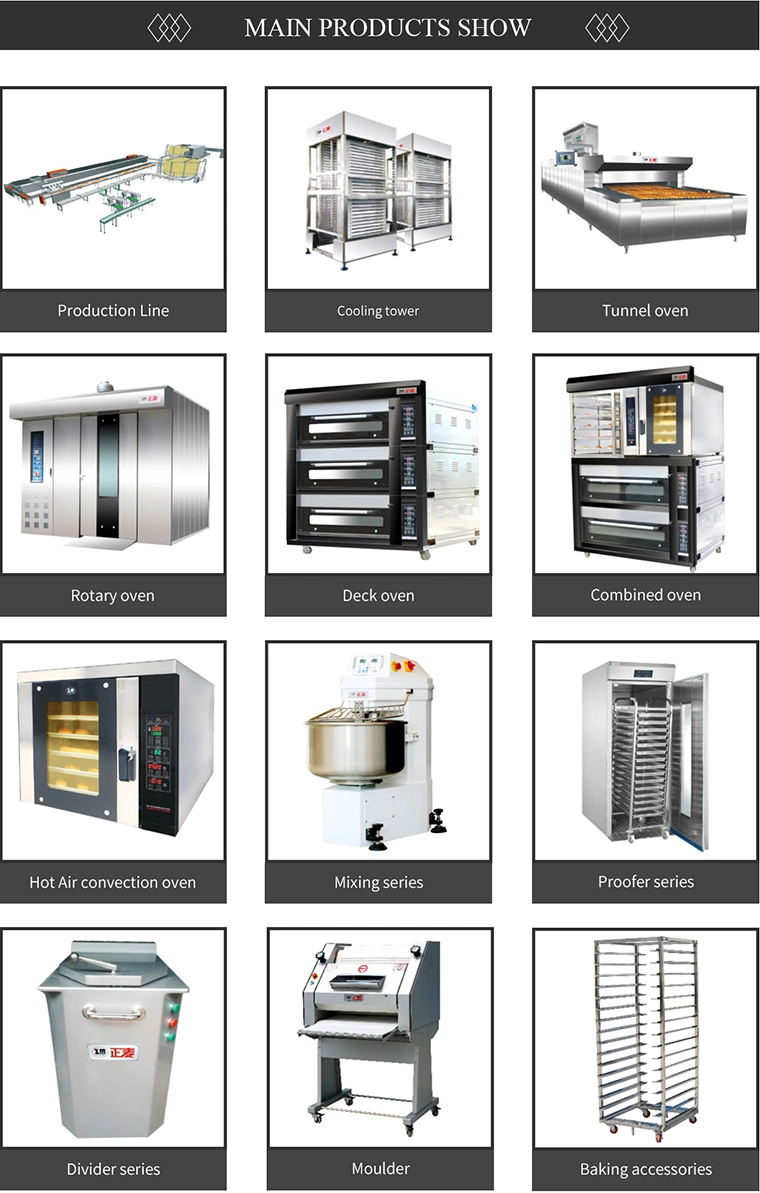 Temperature Electrical Toasting Bread Oven From China Manufacturer Ce & ISO9001 (ZMZ-32D)
Our Factory:
1) We are baking equipment manufacturer located in Guangzhou, China. Our products' quality and design are focus on the high-end market, we have our own independent research and development Dept. , we also have applied for some patents, own the intellectual property.
2) We have got ISO-9001 and CE certification. we are looking forward to have a long-term business with traders from all around the world.Our product range:
electric or gas tunnel oven,electric diesel gas rotary rack oven,baking cake bread deck oven,hot air convection oven,dough spiral mixer,cake planetary mixer,milk mixer,retarder proofer,main engine of the fermenting room,dough divider,dough divider and rounder,toast moulder,french baguette moulder,pastry sheeter,toast slicer,etc.
FAQ:
Q:What's my consideration when I choose this machine?
A: -The size of your bakery or facotry.
-The food you produce.
-The power supply,voltage,power and capacity.
Q:Can I be a distributor of Zhengmai?
A: Of course you can.
Q:What are the benefits of being a Zhengmai distributor?
A: - Special discount .
- Marketing protection.
- Priority of launching new design.
- Point to point technical supports and after sales services.
Q: How can I become a distributor of Zhengmai?
A: Contact us immediately for further details by sending us an inquiry.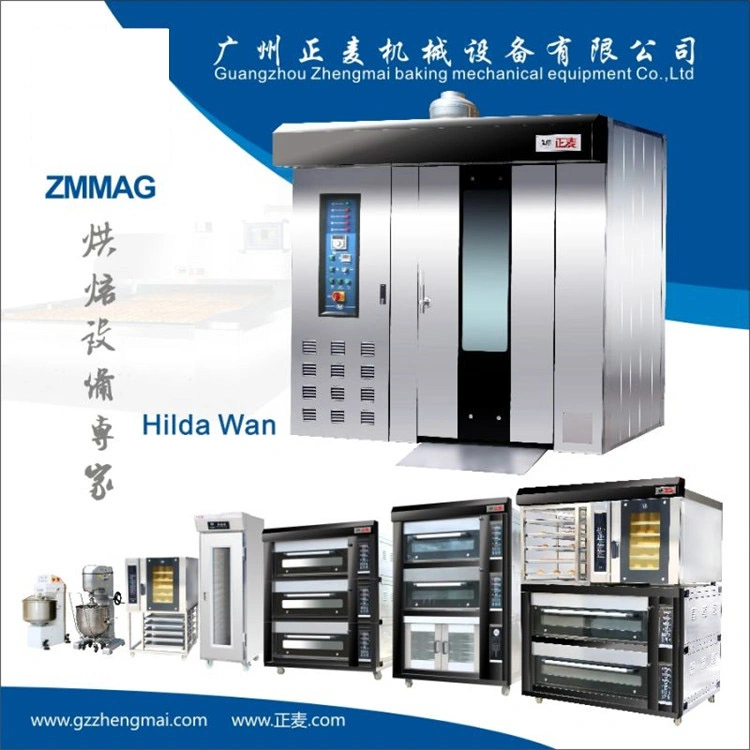 Address
:
Changtai Road No6,Changgang Village,JiangGao Town,Baiyun District,Guangzhou China
Temperature Electrical Toasting Bread Oven From China Manufacturer Ce & ISO9001 (ZMZ-32D)