Electrical Contact Cleaner Spray

Fast Acting
Penetrates Quickly
Leaves No Residue
Dissolves Grease, Oil & Dirt

Electrical Contact Cleaner is a fast drying, multi-purpose industrial quality cleaner. It effectively dissolves industrial grime, grease, lubrication fluids, silicone, tars, adhesives and fluxes.

Electrical Contact Cleaner evaporates quickly without a residue making it an ideal choice for all types of cleaning of switches, relays, contact points and electrical connections.
| | |
| --- | --- |
| Product name | Contact cleaner spray |
| Capacity | 450ml |
| Net weight | 285g |
| Gross weight | 390g |
| Shelf life | 3 years |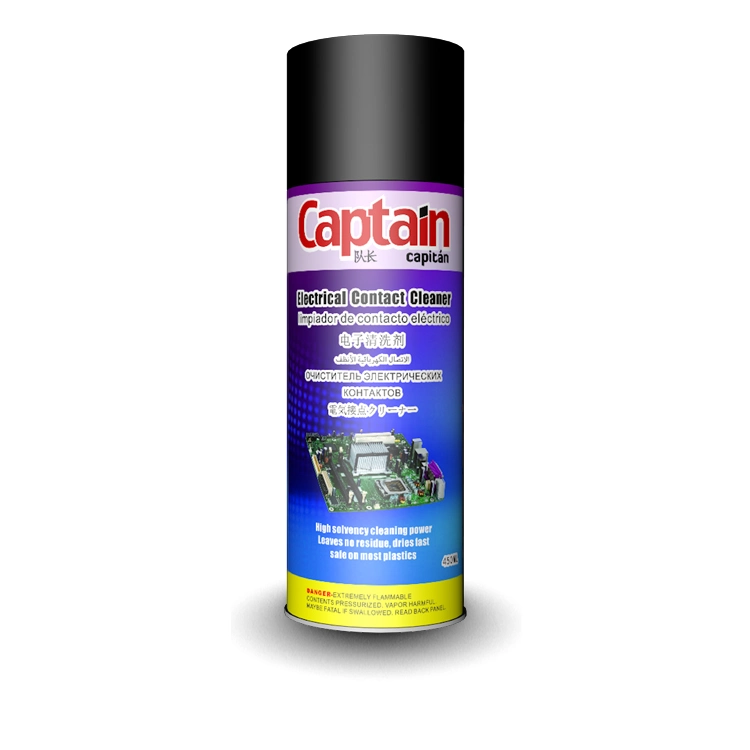 USER SAFETY
Isolate and de-activate all equipment before use. Use in a well ventilated area.

IMPORTANT
Test before use, may be harmful to some plastics.