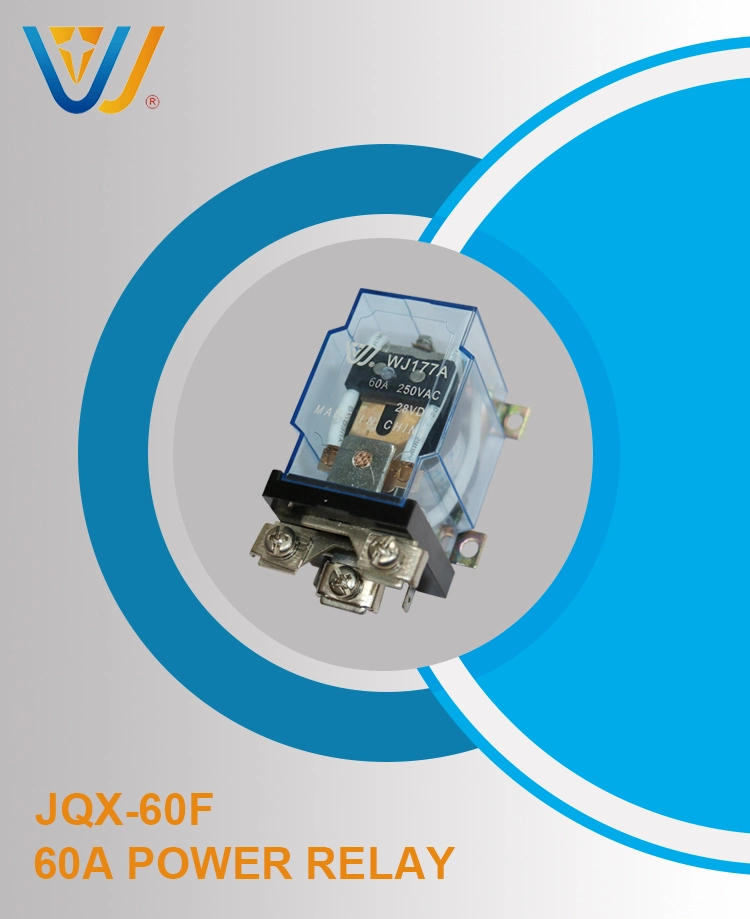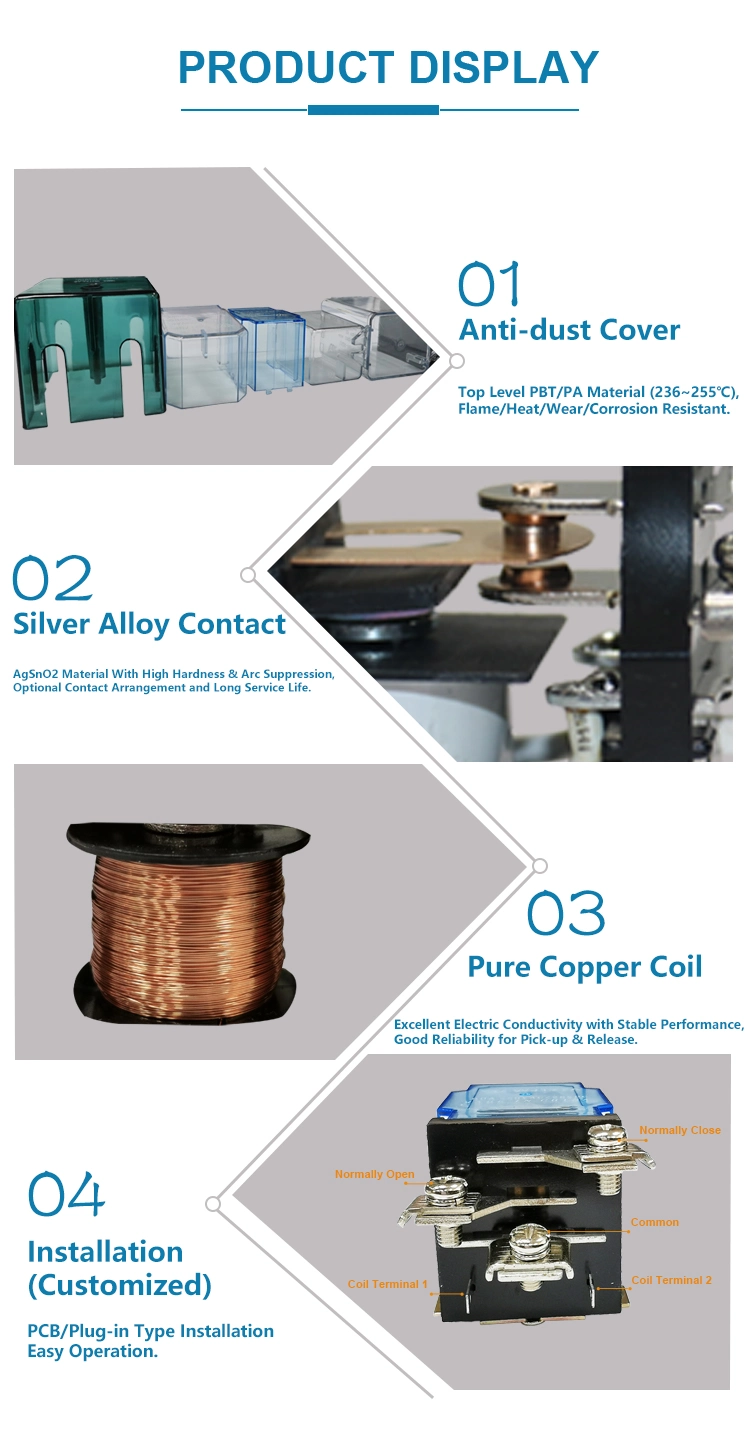 Main Parameter

Contact

Arrangement

1A,1B,1C

Contact Material

Silver

A

lloy

Contact Resistance

Max.50mΩ

Rated Load

5

0A

/60A

250VAC

5

0A

/60A

28VDC

Max. Switching Voltage

28VDC/250VAC

Max. Switching Current

5

0A

/60A

Max. Switching Power

1400W/12500VA(1680W/15000VA)

Electrical Life

2×10

4

Mechanical Life

1×10

7

Coil Voltage

6~220VDC

Coil

P

ower

C

onsumption

3.0W
Other Parameters

Pick-up Time

Max.25ms

Release Time

Max.25ms

Dielectric

Strength

Coil Contacts

1500VAC,(50/60Hz),1 min.

Open Contacts

2500VAC,(50/60Hz),1 min.

Insulation Resistance

Min. 1000MΩ (500 VDC)

Environment Temperature

-40ºC~+55ºC

Operation Humidity

45%~85% RH

Shock

Resistance

Functional

Min. 10G

Destructive

Min. 100G

Anti-vibration

Functional

1.5mm(DA)10~55 Hz

Destructive

1.5mm(DA)10~55 Hz

Weight

≈180g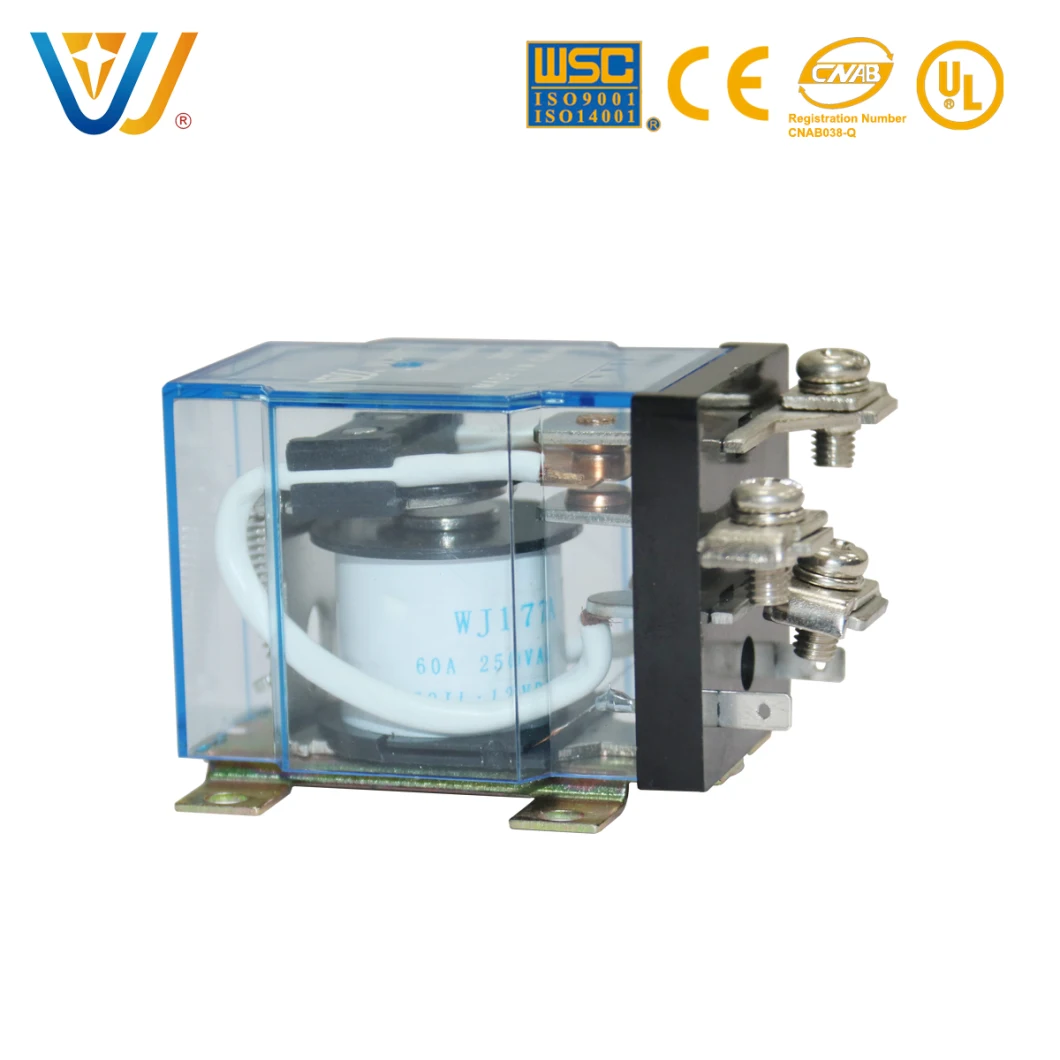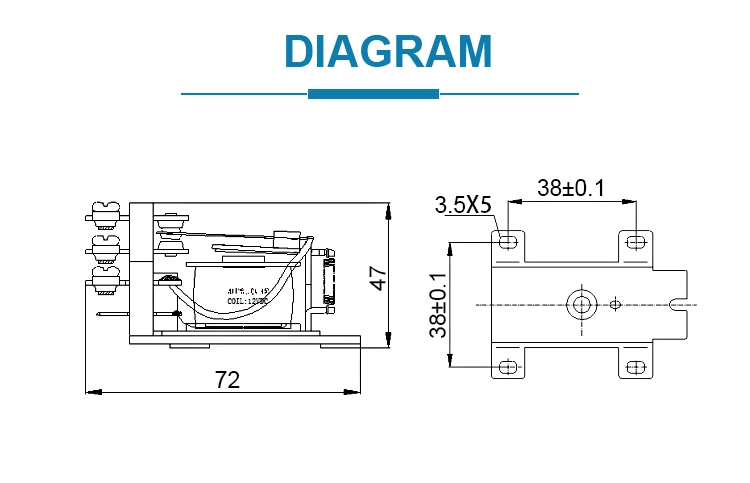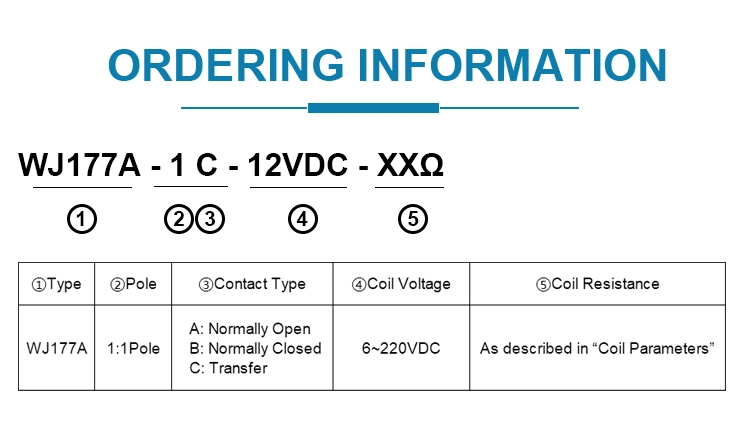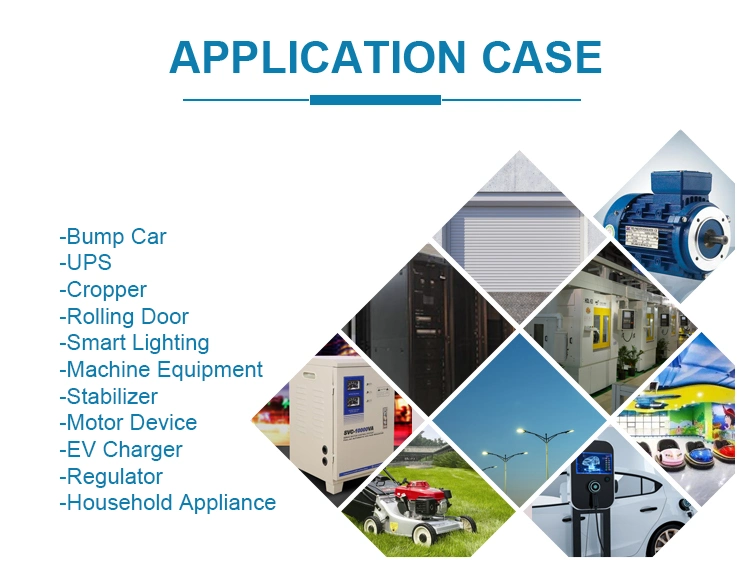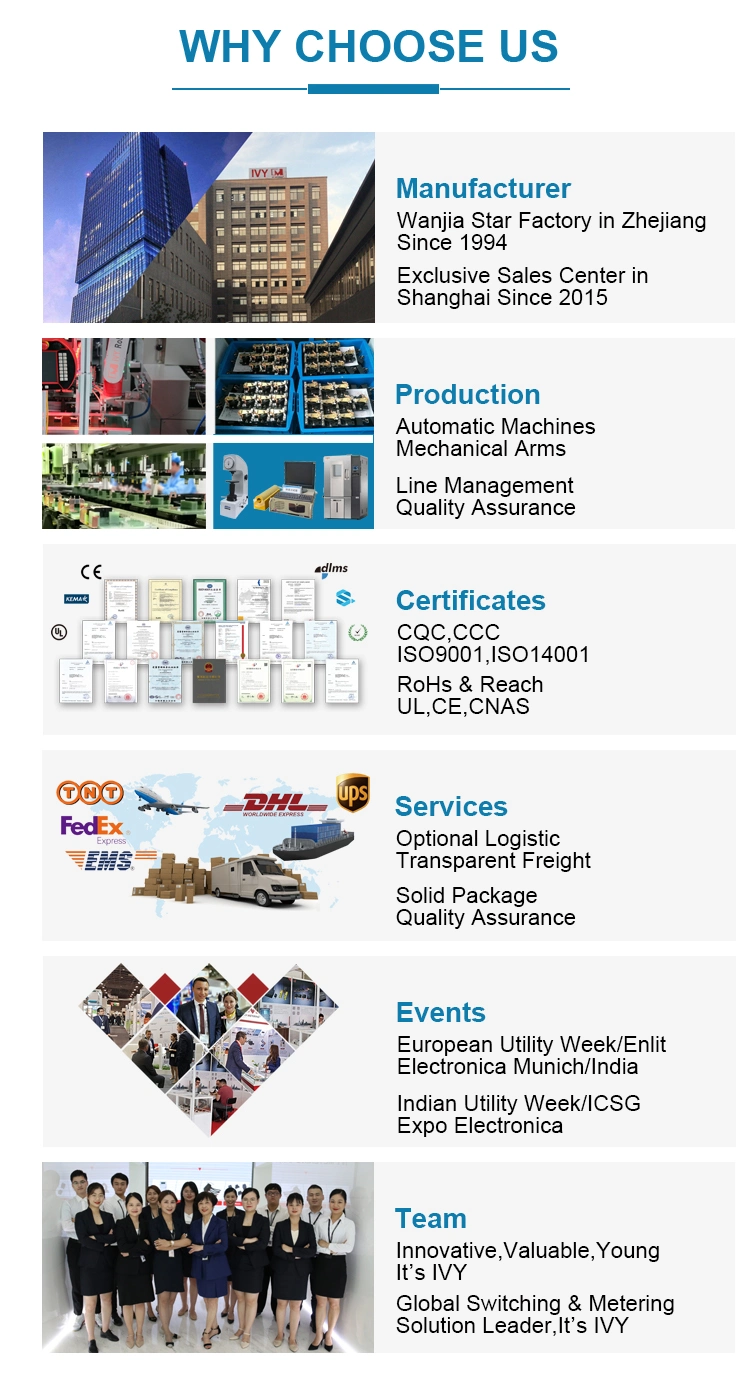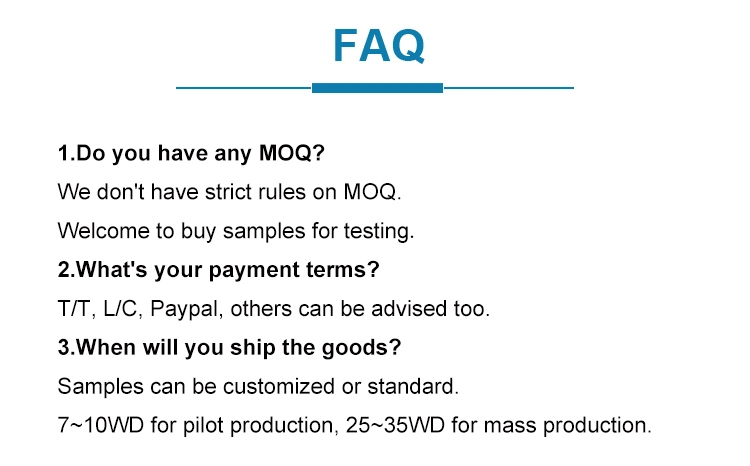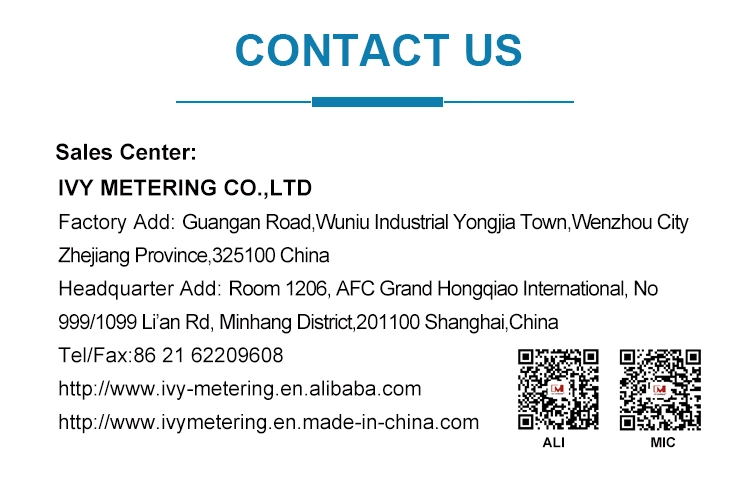 Cautions of Power Relay:
1.Suggestions of Plastic Anti-dust Cover
We highly recommend cover :
(1)When the ambient humidity is ≥ 60% (for example refrigerator or some country like Indian), the metal parts of relay will be weakened in different degrees
due to long-term exposure to the outdoors in terms of electrical conductivity and service life.
(2)When the dust density is high in the environment, all kinds of impurities carried in the dust (such as gravel), if gravel is embedded between contacts.
Firstly, it will affect the normal opening and closing of contacts;Secondly, part of the silicon oxide can be used as a semiconductor to conduct electricity,
and then the relay's on and off will fail if no anti-dust cover.
(3)When corrosive gases are serious in the environment, it will accelerate the metal aging, greatly affecting the service life of electrical relays.
* When none of the above situations exists, the plastic anti-dust cover is not necessary due to extra cost.
2.Suggestions of Contacts
(1)We should pay attention to prevent contact movement, adhesion, abnormal consumption, increase of contact resistance and other fault phenomena while using.
(2)The material of power relay can be AgCd010,AgSn08,AgSnOlnO etc.Wanjia star brand relay adopted AgSnO2
with high quality & stable performance.
(3)The mechanical service life and electrical service life can be main factor too
* In a word, good device need good relay to low the repairing rates and improve the endurance.