L25 Series Anti vandal switch

The anti vandal switch offer attractive, robust and durable switch, available with different bushing diameters(12 ~25mm), actuator shapes, available with LED illumination and engraving, Protection IP65 / IK09.
This anti-vandal switch features a easy clean, aesthetic look for high end products.
Our anti-vandal switches are popular for use in kiosk applications, ticket dispensers and industrial-type applications.
Also comes in black anodized finish.
Variety of Colors
Momentary/ Alternate
Long life, high reliability
Anti-Vandal IK09/ Sealed IP65
Illuminated and Non-Illuminated
Functions

Order Code



Notes:
* Base voltage on LEDs: 1.8V @ 20mA for Red, Yellow and Orange LED colors / 2.8V @ 20mA for Blue, Green and White LED colors

Technical Data
Type
L25-F
L25-F-R
L25-F-D
Illuminated Options
Non-Illuminated
Ring
Dot
Max. Panel Thickness
0.394″ (10.0mm)
Terminal
Pin(2.8×0.5)
Max. Switch Rating
5A/ 250VAC
Contact Resistance
≤50mΩ
Insulation Resistance
≥1000mΩ
Dielectric Strengh
2000VAC
Operation Temp.
-20°C ~ +55°C
Mechanical Life
1,000,000cycles
Electrical Life
>50,000cycles
Contact Material
Silver Alloy
Torque
5 ~ 14Nm
Operation Pressure
approx. 3 ~ 8N
Protection
IP65
Material
Actuator
Stainless Steel/ Anodized Aluminum
Body
Stainless Steel/ Anodized Aluminum
Base
PA
Color
Type
LED (ratings @ 20mA)
Color
Luminous Intensity (mcd)
160
200
150
520
220
2000
Forward Volatge
1.8~2.6
2.8~3.6
Illumination Voltage
no suffix No resistor fitted. An appropriate resistor must be series connected by the user. Voltages as above.
3.3V/ 6V/ 12V/ 24V/ 36V/ 110V/ 230V
Life
Approx. 40, 000hours

Descriptions


Panel cutout & Illuminated options


Dimension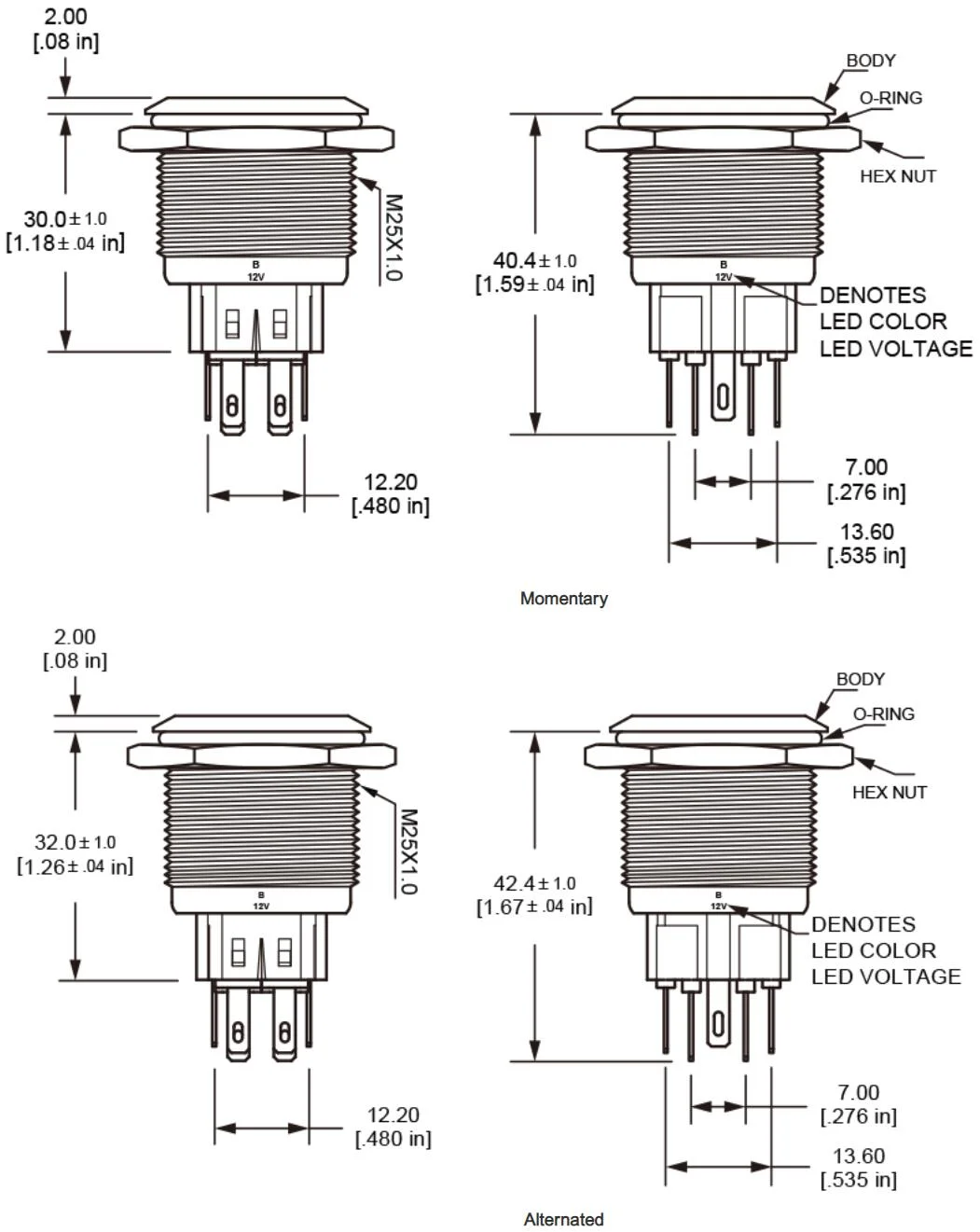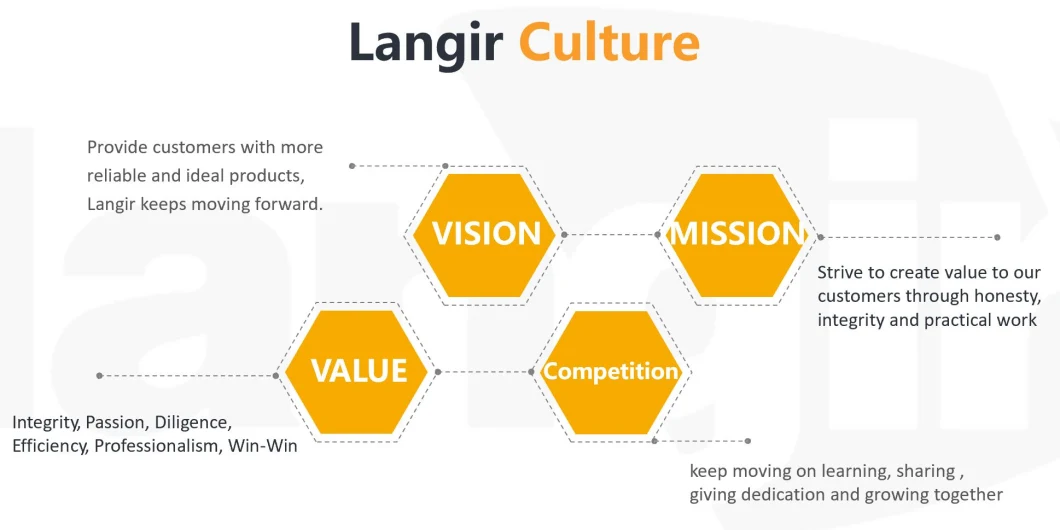 Why You Choose Us:
1. Over 10 years manufacturing experience in metal push button switch;
2. 100% technical support to save your time and cost;
3. Strict quality control with CE, CCC, ROHS and REACH certificated;
4. Fast delivery within 7- 30 days, hundreds to thousands;
5. Free samples with your freight collect account;
6. Selectable packing for your logo.

Customize Your Switches
Whether you want to reduce the costs, or you want to develop the new switches for the new project, we always have a solution.

Frequently Asked Question:
1. What is the leading time?
Around 7~30 days depending on your quantity.
2. Could you help us to buy other goods?
Sure. It's our pleasure to serve you.
3. Will you help us to check the express fees?
Yes, we will offer you the different kinds of express fees and packing information for your reference.
4. Where is the port nearest to you?
Ningbo, Yiwu and Shanghai port.